If you're looking for some off pavement action but don't have an entire weekend to kill, and also happen to be in New Hampshire, there are numerous Class 6 roads throughout the state.  Similar to Vermont's Class 4 roads, these are generally not regularly maintained and often have seasonal closures and/or vehicle restrictions.  This particular one was incorporated back in 1804 – the same year Napoleon was crowned Emperor of France – and cost $35,948 to build.  The original road covered terrain now serviced by Route 10 and Route 31, with a shorter stretch that goes through Sullivan and Grafton counties.
With a recently installed Ironman Foam Cell Pro suspension and a shiny new Engo 9000S winch, a good friend and I decided it was time to give the GX a little exercise. He suggested a local class 6, which is known for being a relatively mild trail that slowly escalates in difficulty as you traverse it northwards. Given that east coast wheeling often involves trees in the trail, he packed his chainsaw (just in case) and we headed out. A quick jaunt on the interstate brought us to the southern end of this road.  It started off quite mild – nearly any vehicle would be just fine for the first few miles.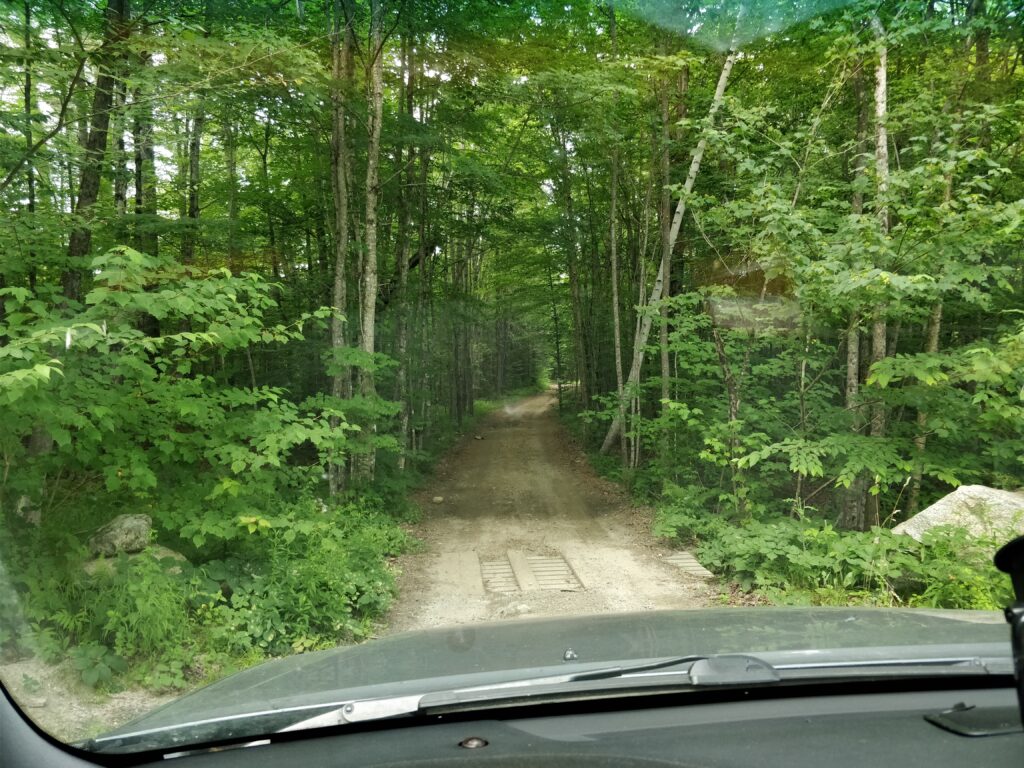 It wasn't too long before we found our first excuse to break out the chainsaw.  We could have driven up the bank and skirted the tree, but it's always nice to leave a trail in better condition than you found it – so we took a few minutes to take care of the problem appropriately.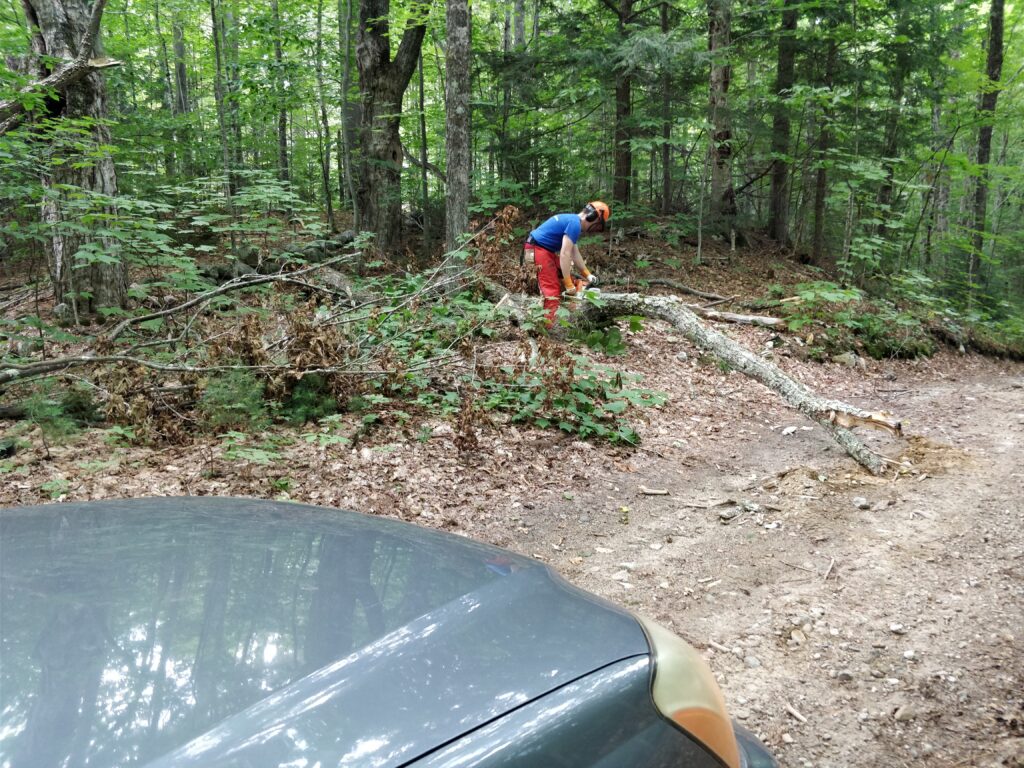 The trail got a bit rougher as we progressed farther north.  Nothing a stock SUV couldn't handle, but I wouldn't recommend taking a Miata up here.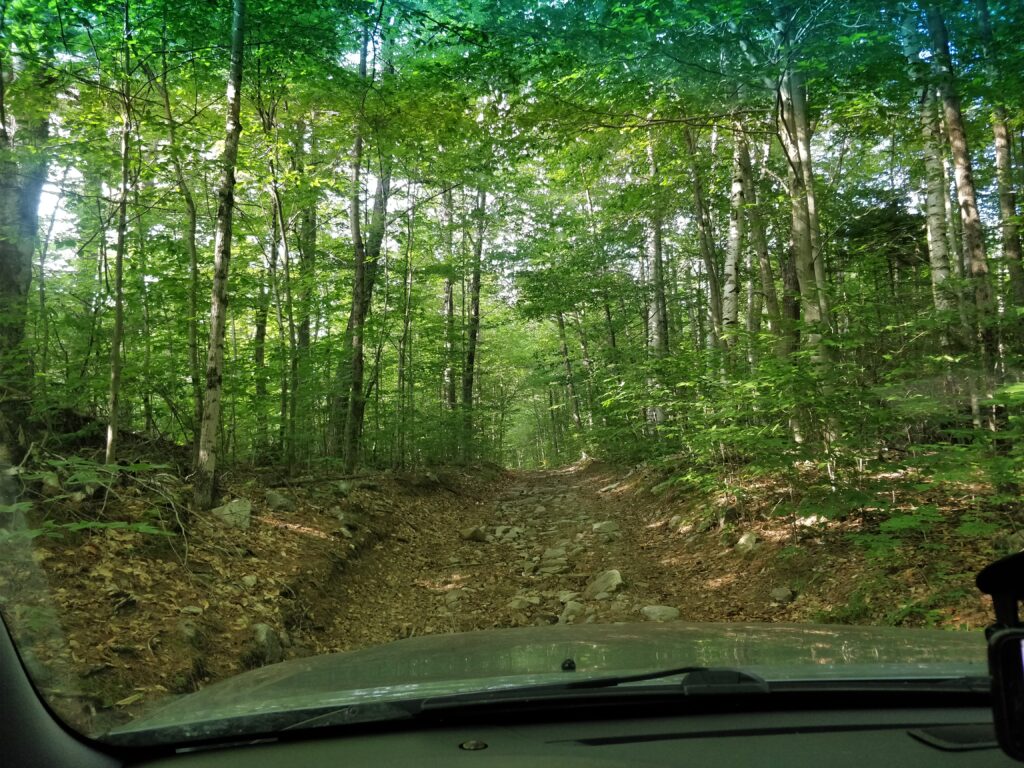 Once again, we came across an obstruction.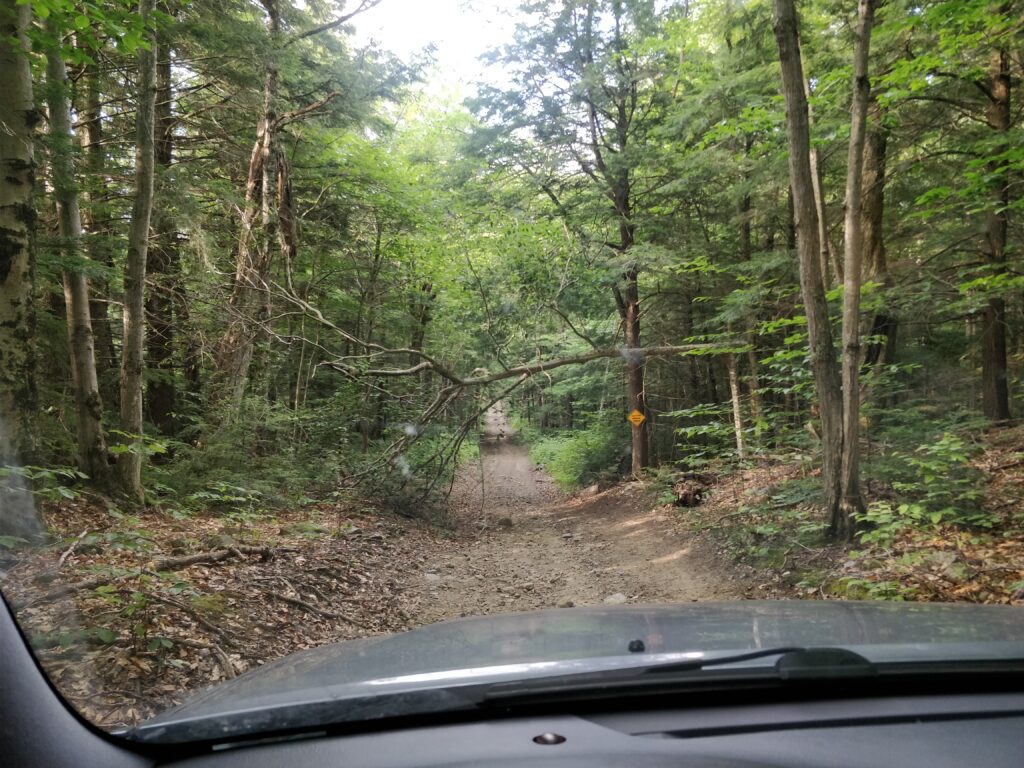 This was a bit high to cut as it stood, so we pulled it down with the winch first.
As expected, we had no problem – the winch didn't break a sweat, and once it was within reach we cut the tree up and moved it off of the trail.
Once finished, you never would've known we were there, and the trail was clear once more.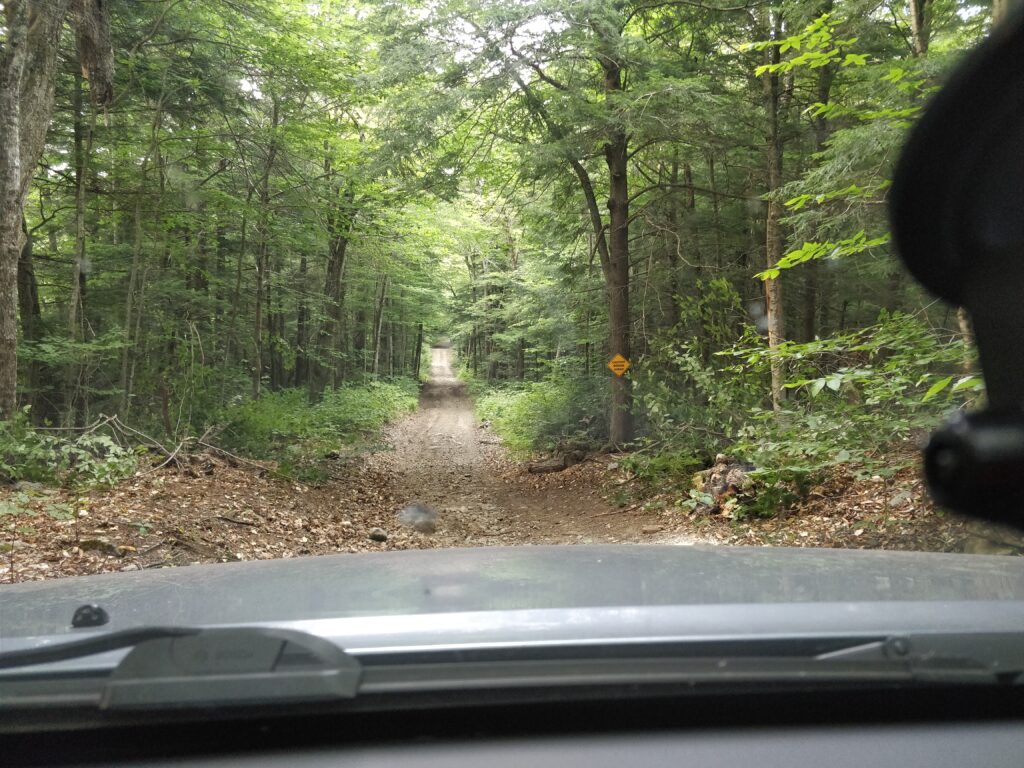 The trail became more rocky as we progressed. Again, nothing particularly technical, but a bit more interesting than the dirt two-track that we started with.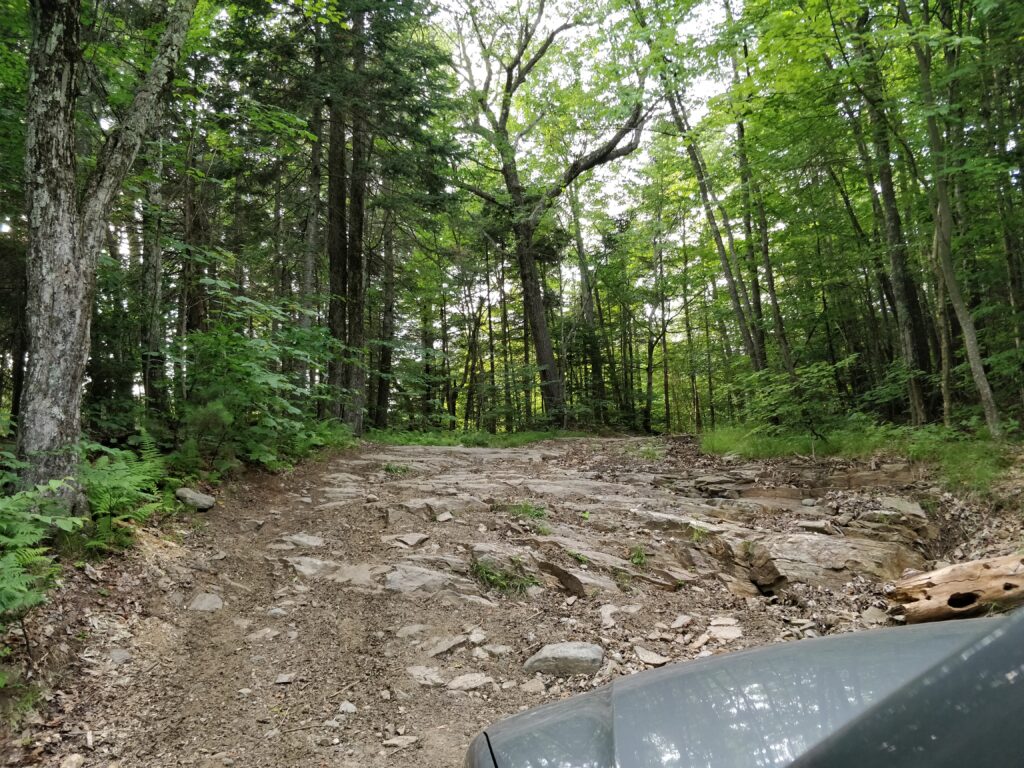 The trail started to turn from rock into mud/water – as water crossings are always best avoided when possible, we only went through what seemed relatively trivial.  One long stretch of unknown-depth water was skirted via a parallel trail, but most of it wasn't too bad.  As it was my buddy's first time driving on a trail like this, we had to get the obligatory puddle video.
Overall it was an easy trail, but was an entertaining break from the mundane pavement that we usually see.
Until next time – remember to tread lightly and drive safe!